Sep

3

kyoto.ex MeetUp featuring Nerves
Nerves Project Co-authorのJustin Schneck氏をお招きします!
Registration info

MeetUpのみ参加 / only MeetUp

Free

Attendees
5

MeetUp+懇親会 / MeetUp & dinner

¥5000(Pay at the door)

Attendees
3
Description
kyoto.ex MeetUp featuring Nerves
*English description follows
内容 / Contents
関数型言語ElixirによるIoT開発フレームワークである『Nerves』は,RaspberryPiなどのIoTボード上で動作する最小構成のLinuxブートローダ+Elixir実行環境+各種デバドラのパッケージセットで,Elixir × IoTの文脈で最も活発なプロジェクトです.前回のkyoto.exではNerves Trainingを実施しました.
そんなNerves Projectのco-authorであるJustin Schneck氏がSWEST21とElixirConf JP 2019 Kokurajoのために来日されます.京都にも立ち寄られますので,これに合わせてkyoto.ex MeetUpを開催します!
今回のMeetUpでは,Justin氏よりNerves Projectについてを直接ご紹介いただきます.ご期待ください!
また,LT発表も募集します.話題はElixir/Phoenix/Nervesに関するものでしたら(Nervesに関係なくても)なんでも構いません!希望される方は参加アンケートにてタイトルをお知らせください.
"Nerves" is a development framework for IoT systems with functional language Elixir. It consists of boot-loader, Linux Kernel, Erlang VM and device drivers as the smallest package set for embedded/IoT boards such as RaspberryPi. Nerves Project has gotten a lot of attention as a novel solution to realize the IoT with Elixir. We held the Nerves Training in previous kyoto.ex event.
Justin Schneck, one of the co-author of Nerves Project, will come to Japan! (Please check ElixirConf JP 2019 Kokurajo in detail).
He will also visit Kyoto. So we decide to hold the kyoto.ex MeetUp with Justin.
In this MeetUp event, Justin will introduce the new world of "Elixir and IoT" pioneered by Nerves. Please look forward to this opportunity!
We also solicit the lightning talks (LT) in this MeetUp. Please feel free to consider to present/discuss your knowledge/activity/experience about Elixir, Phoenix, Nerves and so on. Of course, English presentation is welcome.
If you want to give a LT, please let us know the title by the questionnaire on the application form.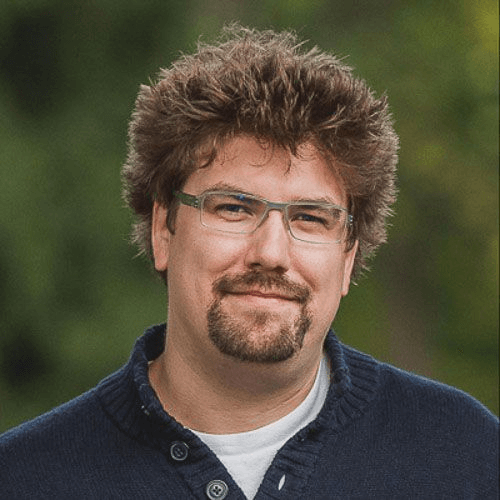 Biography: Justin is the co-author of Nerves Project. Justin is in a constant state of working to make the the world around him bend to his imagination. He spends his time making that invisible, often impenetrable layer in the air between all the hardware in the world, easy to work with through Nerves.
開催概要 / Description
日時:2019年9月3日(火) 19:00-20:30
主催:kyoto.ex / 京都大学高木研究室
場所:LINE KYOTO(SAKIZO PLAZA 地下1階)

住所:京都府京都市下京区四条通麩屋町西入立売東町28番地

イベント参加費:無料

終了後にどこかお店に移動してJustinとの懇親会を開催予定です.
会費は5,000円程度(割り勘)を予定しています.

Date: September 3rd (Tue), 2019 19:00-20:30

Venue: LINE KYOTO (SAKIZO PLAZA B1F)
Event Fee: free

We are planning to hold the dinner with Justin after the event.
Participation fee of dinner is about 5,000 yen (tentative).
タイムテーブル / Shchedule
| time | contents |
| --- | --- |
| 18:30 - 19:00 | 受付 / reception |
| 19:00 - 20:00 | Talk by Justin about Nerves Project |
| 20:00 - 20:30 | Lightning Talks (T.B.A) |
| 20:30 - 21:00 | 移動 / move to dinner |
| 21:00 - 23:00 | 懇親会 / dinner with Justin |
kyoto.ex とは? / What is kyoto.ex?
京都のElixirミートアップです!Elixir/Phoenix/Nervesに興味のある方ぜひジョインしてください!
京都中心のElixir開発コミュニティーを目指しています。勉強会、発表、もくもく会など色々やりましょう。触ったことない方、プロダクションで使っている方、Erlangを使っている方、誰でも大歓迎です。
日本に住んでいる外国人と観光者が参加できるように日本語と英語で行っていく予定です。
A meetup for Elixir language enthusiasts. Whether you're just interested in seeing what it's about, or use the language in production, or even use Erlang, this meetup is for like-minded programmers together to socialise, share our ideas and projects, help each other learn, and discuss recent developments. The aim is to create a casual environment in both English and Japanese where anyone is welcome and the only requirement is an interest in Elixir! Let's see if we can get an Elixir community going in Kyoto. :-)
If you add event media, up to 3 items will be shown here.